The Cloaks rely on stealth and espionage to win their battles. Cloaks players know how to find the weaknesses in their opponent's defenses and exploit them, cheating opponents of their best cards. Thieves force opponents to discard cards, and spies and assassinations keep enemy factions from using cards at ideal times.
Deck Details
Edit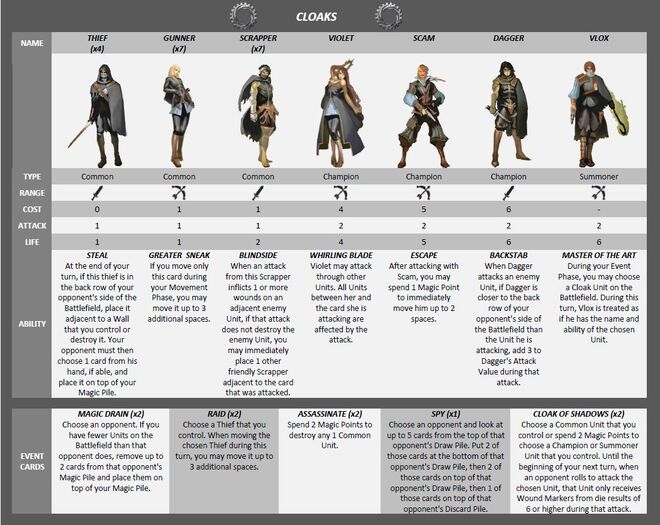 Reinforcements
Edit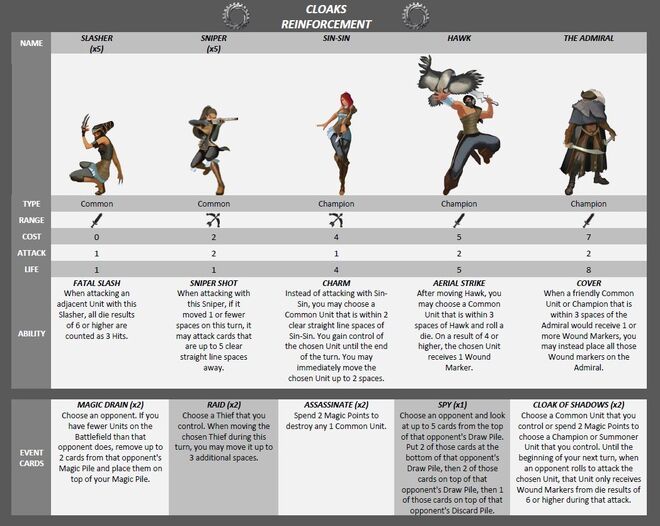 Deck Gallery
Edit
Ad blocker interference detected!
Wikia is a free-to-use site that makes money from advertising. We have a modified experience for viewers using ad blockers

Wikia is not accessible if you've made further modifications. Remove the custom ad blocker rule(s) and the page will load as expected.