A Filth player values versatility. The Filth can mutate their flesh to better suit the task at hand. A Filth player is constantly evaluating what mutations they have at their disposal and when and where is the best place to use them.
Deck Details
Edit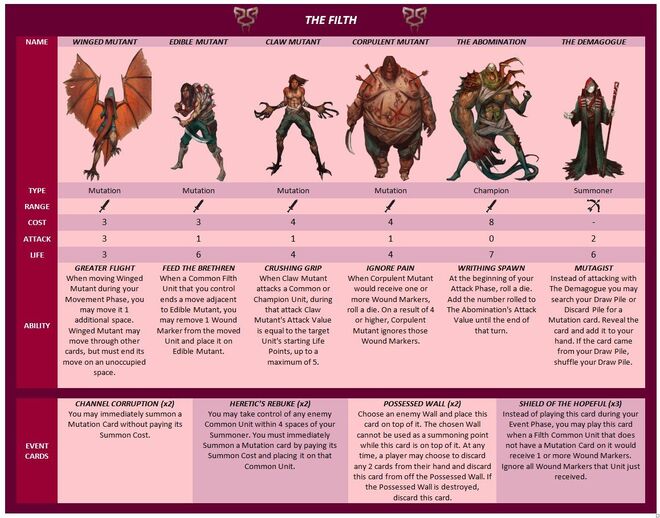 Card Gallery
Edit
Ad blocker interference detected!
Wikia is a free-to-use site that makes money from advertising. We have a modified experience for viewers using ad blockers

Wikia is not accessible if you've made further modifications. Remove the custom ad blocker rule(s) and the page will load as expected.